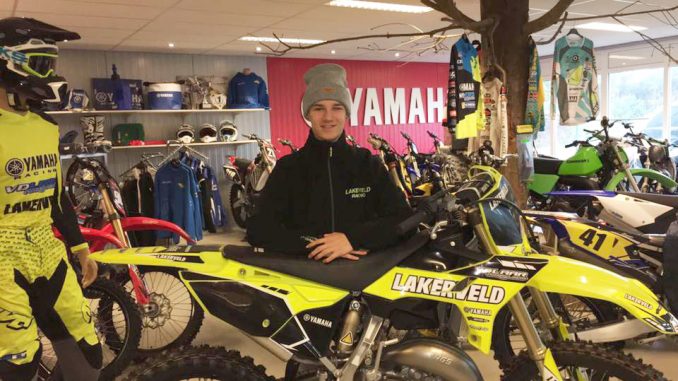 Young Dutch talent, Mack Bouwense has signed a deal with the Lakerveld/Van De Laar Yamaha Racing Team for the 2018 season.
It was only two years ago that Bouwense was competing in the EMX150 series but moved up to the EMX125 series this year with the GL12 KTM team.
Bouwense will stay on the 125cc for the 2018 season and focus on the Dutch Championship. He will contest the EMX125 series if he shows enough speed to be competitive.
It remains to be seen who else will join Mack Bouwense under the team's awning.
Mack Bouwense: "I'm very happy with this deal. I hope I can show myself next season and I feel very comfortable in the team, they want the best for me and for the sport. Besides that I will work with a trainer on the track. At home I work with someone else who helped me in the gym. So, we will give everything! I would like to thank my parents for every single thing they do for me, without them being by my side I will never be where I am now."